Demirhan and Laroqque Advanced to Women's Wrestling Finals
Friday, November 24, 2017 - 15:05 By Taylor Miller
BYDGOSZCZ, Poland – The final four women's freestyle finals are set for the inaugural U23 World Championships for Friday night in Bydgoszcz, Poland. The finals feature two Senior World bronze medalists among several other Junior and Cadet World champions.
U23 World finalists Evin DEMIRHAN (TUR) and Koumba LARROQUE (FRA) each brought home bronze hardware from this year's Senior World Championships in Paris, France, in August at 48 kg and 69 kg, respectively.
Tonight Islamic Solidarity Games finalist and three-time World bronze medalist Demirhan seeks her first World gold medal, while Larroque is chasing her second.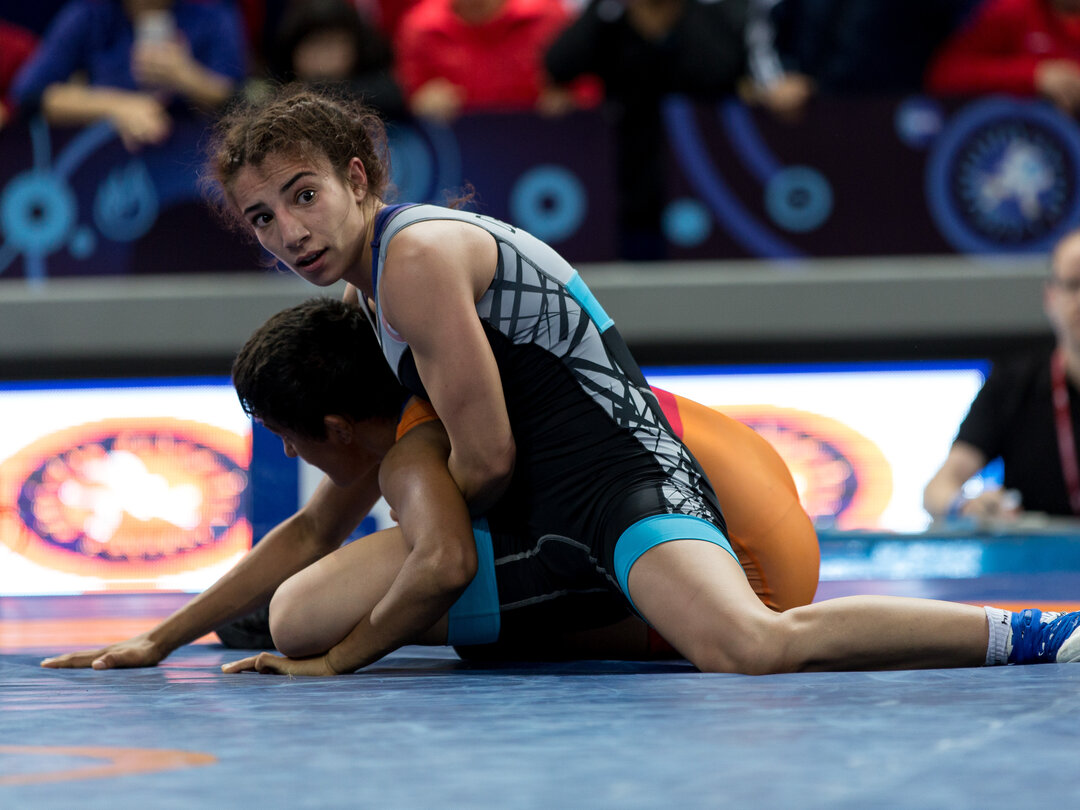 Demirhan raced to the finals, taking out three-time World medalist Rina Okuno of Japan in the quarterfinals and 2015 Junior World champion and two-time World medalist Turkan Nasirova of Azerebaijan in the semifinals.
In the finals, she'll go up against 2017 Senior Asian Championships silver winner Ritu RITU (IND).
Ritu escaped Jiang ZHU (CHN), who appeared to score a winning takedown at the final buzzer of the semifinals, but no points were awarded as the clock expired.
Larroque, a 2016 Junior World champion and 2015 Cadet World champion, picked up decisive wins en route to her fourth World final.
For 69 kg gold, she'll face Naruha MATSUYUKI (JPN), who took fifth at the Juinor World Championships in Tampere, Finland, this summer. Matsuyuki won the 2016 Cadet Asian Championships.
There are two other Japanese wrestlers looking for gold tonight, including Miho IGARASHI and Yui SAKANO.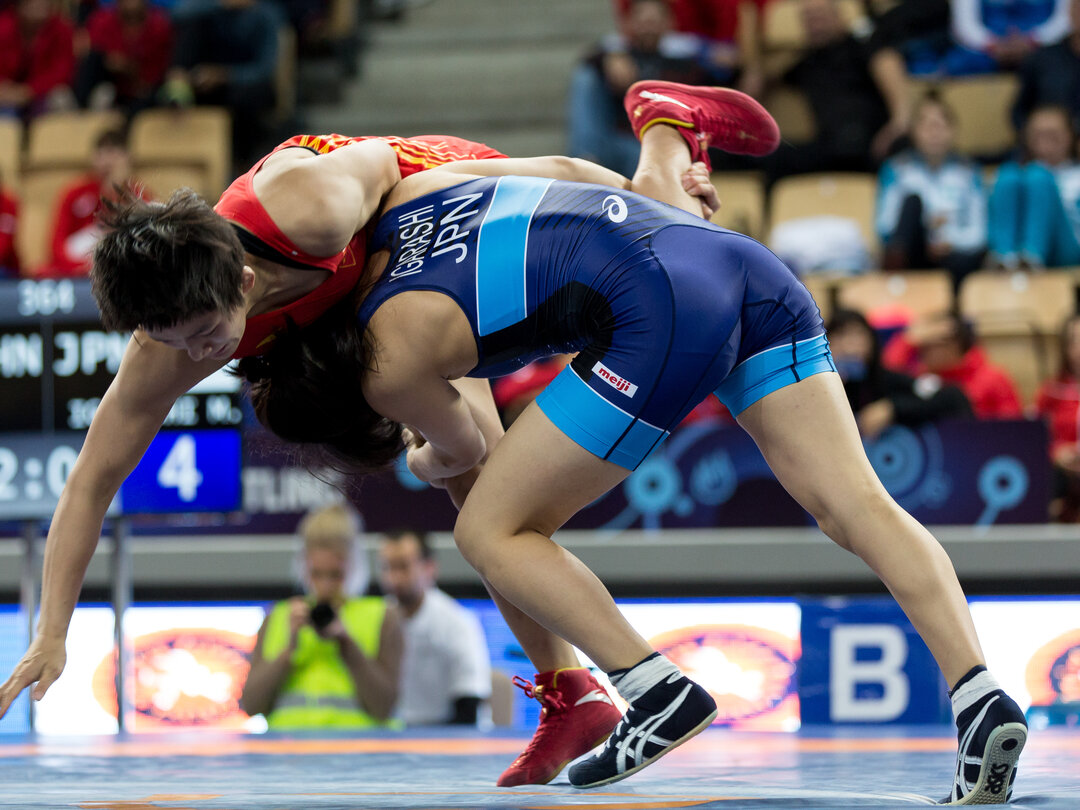 Igarashi, a three-time World champion, advanced to the 53 kg finals, where she will battle 2017 Senior Asian Championships bronze medalist.
A close 3-0 win over two-time Junior World bronze medalist Kayla MIRACLE (USA) put 2011 Cadet World champion Sakano in the 60 kg finals.
Looking to continue Japan's dominant run in the finals, Sakano will take on Ilona PROKOPEVNIUK (UKR), who finished fifth at the 2017 Junior World Championships.
So far, Team Japan has sent seven of its eight women's freestyle wrestlers to the U23 World finals this week.
The finals are set to begin at 6 p.m. local time (12 p.m. U.S. ET).
Finals matchups
48 kg
Gold - Ritu RITU (IND) vs. Evin DEMIRHAN (TUR)
Bronze - Rina OKUNO (JPN) vs. Turkan NASIROVA (AZE)
Bronze - Miglena Georgieva SELISHKA (BUL) vs. Jiang ZHU (CHN)
53 kg
Gold - Qi ZHANG (CHN) vs. Miho IGARASHI (JPN)
Bronze - Ekaterina POLESHCHUK (RUS) vs. Khrystyna BEREZA (UKR)
Bronze - Otgonjargal GANBAATAR (MGL) vs. Amy Ann FEARNSIDE (USA)
60 kg
Gold - Yui SAKANO (JPN) vs. Ilona PROKOPEVNIUK (UKR)
Bronze - Yuliya PISARENKA (BLR) vs. Gantuya ENKHBAT (MGL)
Bronze - Tetiana OMELCHENKO (AZE) vs. Kayla Colleen Kiyoko MIRACLE (USA)
69 kg
Gold - Naruha MATSUYUKI (JPN) vs. Koumba Selene Fanta LARROQUE (FRA)
Bronze - Yudari SANCHEZ RODRIGUEZ (CUB) vs. Khanum VELIEVA (RUS)
Bronze - Danute DOMIKAITYTE (LTU) vs. Divya KAKRAN (IND)